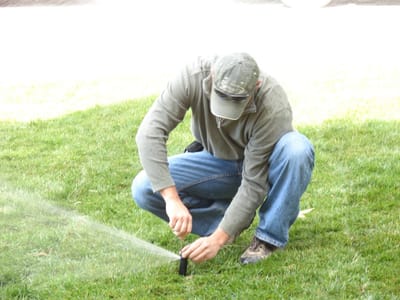 Right as Rain Irrigation Based In Port Melbourne has been installing irrigation systems throughout Melbourne for over 20 years.
We specialise in cost effective, water saving solutions from residential reticulation to rural and commercial irrigation systems.
We are based in Port Melbourne and cover all of Melbourne Metro, Bayside, Inner East and Peninsula
Should you require a new irrigation system, water tank and/or dam pumps, we can design the layout of your irrigation and provide a free quote – this can also incorporate landscaping, earthworks, new lawns and garden beds, if required.
At Right as Rain we employ our own team of fully qualified and experienced installers, so you can rest assured all work is carried out to the highest standards.
We use only quality parts and equipment, provide a 12-month guarantee on parts and labour, and perform all maintenance and repair services in-house for complete peace of mind.
For professional irrigation installations and maintenance services, contact us – we strive for quality at the right price.
We use only the best and current equipment available to trade to insure the most time efficient and robust installation. We have water leak detection equipment, low impact trenching machinery, utility location scanners, voltage meter testing equipment plus all the equipment a plumber would dream of for pipe fixings.
Our expertise guarantees exceptional results and our impressive portfolio includes renowned clients like Kane Construction, Melbourne University, Figurehead Construction, and Fitzgerald Construction.